Video content has rapidly increased across the internet over recent years. In particular, unboxing and how-to videos appear to be two of the most popular styles of video. But why is this? What makes these two styles so well received? 
Unboxing Videos
If you have no idea what unboxing videos are, the name says it all. They involve the creator opening up products and packages that they have received on camera. That's literally all it is. 
More than 90,000 people search for 'unboxing' on YouTube every single month. Crazy, right? 
The reason why unboxing video production has become a huge trend is likely because the viewer gets to experience some of the excitement that the person opening the package gets. They feel like they are opening it themselves. It's the same feeling of anticipation people get when they open their Christmas presents.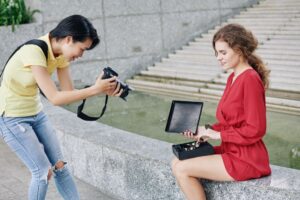 How-To Videos
Millions of how-to videos are viewed every day on YouTube. The creator explains how to do something, which saves the viewers having to read through pages of instructions or call a customer support team to answer their questions and solve their problems. 
Why Video is Best for Promotion
With the increase in video consumption online, there is no better tool to use when it comes to promoting your business. Video adds a personal touch by showing the face behind your brand. This makes people feel more connected to you. Research shows that customers are more likely to trust a brand and invest in them when they have seen or heard the people who run it. 
Unboxing videos provide an amazing opportunity to discuss your brand in detail. It informs your audience of the quality of your packaging and products. Creating unboxing videos gives your audience an authentic and honest view of your products or services so that they can make an informed decision before they buy from you. 
To find out more about creating your own how-to videos, contact McLean today.