Creating an Engaging Employee Training Video
When you have a load of newcomers entering your workplace, you will need to conduct thorough onboarding and training to ensure they understand your company branding, values, rules, and regulations. By creating a thoughtful employee training video, you can make your new staff excited to work for you and learn what they need to know in a quick, effective way. 
Two Types of an Employee Training Video
When approaching your employee training video, it's important to understand the two types you can make. These could be either internal or external. 
Internal: Training Videos for Employees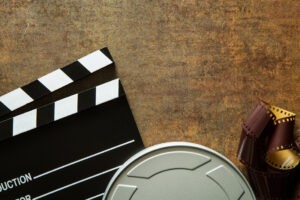 An internal employee training video can be extremely useful in ensuring that everyone is working from the same page and receives the same training information. You'll want the video to be professional and informative, but also fun. You have to engage your employees, or they won't retain the messages from your training. A poor training video can lead to a lack of knowledge on important procedures, which can lead to mistakes or accidents.
External: Educating Customers on Products and Services
When creating corporate videos for your external audience, your approach will have to be a little different. You will need to make them engaging and informative for outsiders to understand. Your video language and scripting should be easy to understand. Make sure to use images and informative directions that are easy to follow. Consider your target audience and find the right way to speak to your customers. Remember that the way you express yourself in the video should reflect your brand identity.
Ready to make your own employee training video? Let our team of experts at McLean Corporate Video take care of it. We will produce thoughtful, creative products that will engage your employees and your audience.
Contact our team today to learn more about our services.