The Power of a Strong Client Testimonial Video
It's one thing to read a positive review about your business, but imagine if your clients could hear and watch your successful customers' testimonials. Through a client testimonial video, you can show the face of someone happy with your services. They can share their honest experiences. The fact they would be willing to submit a testimonial video also proved the extra effort they want to return to your business after helping them.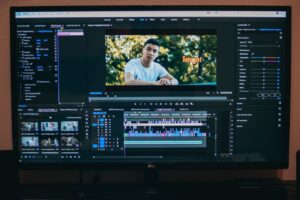 Choosing a Client Testimonial Video
for Solid Advertising
Positive client testimonials from happy clients are the best advertisement you can get. Other consumers look to other consumers for guidance. Build a whole portfolio of testimonials to show clients, so there's diversity in the positive praises. Your future clients will want to know if you can help them with their unique concerns. With your range of testimonials, they will see that you can take care of whatever they need. You can earn their trust so they'll be ready to invest in your services. 
Using a Creative Method to Market Your Business
A client testimonial video is a unique, creative way to promote your business. You have plenty of freedom with your editing, so you can keep the testimonials personal and impactful while also on-brand with your business.
Make your client testimonials come to life by creating a dynamic series of testimonials that will leave a positive impression on future clients. Remember to be genuine, creative, and have some fun, which will attract more clients. 
Ready to make your own client testimonial video? Let our team of experts at McLean Corporate Video take care of it. We will produce thoughtful, creative products that will engage your audience and expand your client base. 
Contact our team today to learn more about our services.