The online marketplace is arguably the most competitive in the world. Where many businesses thirty years ago competed locally or perhaps regionally, they are now challenged by national or even international competitors. More than ever, it is important that you make your business stand out from the rest, and corporate videos are a good way to do that – Youtube, for example, gathers over a billion hours of watched content every day worldwide.
While videos can be incredibly valuable and effective marketing tools, they also present unique challenges. What then are the keys to an entertaining and engaging corporate video production?
Combining Sales and Entertainment
Every video is creating a narrative. The challenge is to create a narrative that is specifically aimed at your target audience, so the key to an effective, entertaining and engaging corporate video production lies in understanding your target audience: who are they and what do they want? Demographics may differ in both needs and entertainment preferences.
Once you understand your target audience's needs and preferences in entertainment, you are able to tailor your corporate videos to them, both in terms of selling points and entertainment value.
Connect On a Personal Level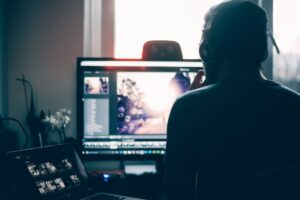 In our current cultural environment, consumers also want to ease their minds when engaging with a business. They want to support businesses that share their philosophies and values. Consulting with experts on how a video reflects your values and engage with customers is advisable. Don't shy away from being transparent and letting your audience peek behind the curtain.
One aspect to keep in mind is that many customers are looking for an experience, not just a product or a service. Tutorials, giveaways, or customer testimonials can be effective tools in engaging your target audience and create an instant connection between your business and a potential customer.
The experts at McLean have the equipment, skills, and experience in helping you in creating an entertaining and engaging corporate video production. Contact McLean today to find out how we can create dynamic corporate content for you that will speak directly to your target audience and push your business to the next level.