Testimonials are valuable marketing tools because they are authentic customer feedback. It is a symbolical mix of traditional word-of-mouth and modern audiovisual marketing tools. But not all testimonials are created equal: testimonial video production needs to look both professional and authentic in order to be effective and reflect positively on your brand.
Essentials of Effective Client Testimonial Video Production
There are a few points that are essential in making your testimonial video production a success. It starts with creating engaging and authentic testimonial dialogue. Overly staged and exaggerated dialogue can hurt the production value. The testimonial's setting should also fit your brand or industry.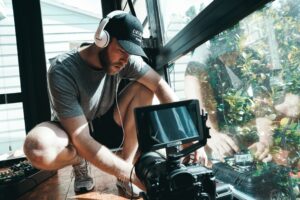 Further, professional production values are essential. Clean images and seamless editing will help lend your brand credibility. Effective B-roll transition from one testimonial to the next can also give your testimonial shoot a nice flow.
Another essential point is the customers themselves: make sure that they are 100% satisfied with your product or service and content by providing an authentic, on-air testimonial.
Preparing Your Clients For a Testimonial
Recording a testimonial can seem like a daunting task to your customers. Making them comfortable is the key. If they are nervous or uncomfortable with filming and recording, make sure that they have professional help. A professional production company can guide customers through the process by providing script, staging, and equipment. An environment that surrounds your customers with a professional film and production crew can help put your customer at ease by ensuring them that they will look and sound good and that the final testimonial video production will be professional.
The professional production team at McLean will make every subject feel comfortable with the process to get the best testimonial. For more information on our client testimonial video services and other production opportunities, visit our website or contact us today.