With the lockdown restrictions slowly easing, we can finally start getting back to normal and coming together in large groups. Whether you want to host a post-lockdown get-together or you have an upcoming birthday, there's no better time than now to start planning your next event.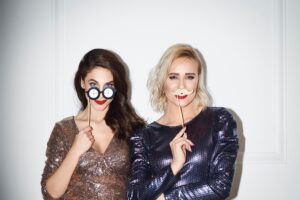 Why Photo Booths Are Great 
If you want your next event to stand out, consider using a photo booth rental so that you and your loved ones can create lasting memories of the get-together. Photos are one of the best parts of any party or celebration. They allow you to relive the event over and over again.
We offer two different photo booth styles and two skilled attendants to help you out during your event. This means you can enjoy your event without worrying about how to run the booth!
Photo Booths With Props 
Our photo booth rental includes more than just a place to take some quick photos. Our booths provide up to five hours of enjoyment with your friends and family. Not only can you snap some incredible shots, but you can grab yourself some of the props that are included in the booth. Every one of our photo booths comes with a number of props that add some extra fun and can make your photos funny to look at. After all, who doesn't love a good prop? 
To find out more about renting a photo booth to make your next event the best it can be, contact the friendly team here at McLean to discuss your options.