With so many businesses competing for attention, even in niche industries, it's increasingly important for owners and upper-level employees to invest in promotional material that directly impacts driving profits. With the omnipresent nature of social media, many companies turn to digital platforms to showcase how their unique products, services, and brands separate them from the rest. But this still isn't enough. 
Video remains the most popular medium of communication, especially in the age of social media. So, without investing in a professional service to shoot, edit, and produce promotional videos, companies cannot fully leverage their social followings. By carefully deciding between the different types of videos, business owners and stakeholders can realize one of the most powerful branding tools in the marketing toolkit. 
Types of Promotional Videos
When selecting the type of promotional video that's right for your business, there are many different avenues to go down. Each genre can focus on another aspect of your operations to inform, entertain, and entice your customer base into engaging with your company. Here are some popular types of promotional videos: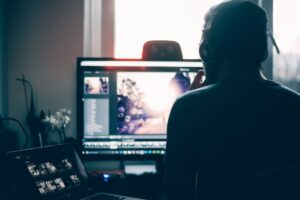 Corporate Messaging:

Corporate videos allow your top leaders to engage 

directly with the public, leveraging their experience and insights to build trust. 

Client Testimonials:

What better source to promote your company than those using your products or services?

Product Reveals:

Unveiling a new product in a professionally produced video is a surefire way to garner attention and drive sales.

Informational Video:

For companies in more technical industries, informative content helps cement businesses as thought leaders and trusted sources. 
Get Started Today
If you want to take your company's promotional strategy to the next level, reach out to McLean Corporate Videos today to learn how our promotional videos are helping improve sales and operations in the corporate world!