Behind-the-scenes videos have been a staple form of entertainment and skill-sharing for decades in the film industry. From boundary-pushing documentaries to hit TV shows like The Office, people are simply drawn to footage that portrays (or seems to portray) real life. Recently, this genre has emerged as a popular type of marketing video that companies can leverage to improve internal operations and sales. 
But before you learn just how businesses are leveraging real-world footage to improve operations and connect with audiences, you need to understand what this type of video includes. 
What are "Behind-the-Scenes" Videos?
Essentially, behind-the-scenes videos are a documentary-style form of content that shows what is going on behind the corporate curtain. Traditional marketing often invokes unrealistic and fantastic scenarios surrounding a company and its operations. Instead, behind-the-scenes footage allows audiences to see what occurs behind the closed doors of the corporate world. 
Whether it's a detailed look at the construction of a building or a sit-in during an intense negotiation, these videos are generally compelling and eye-opening for customers, employees, and business partners alike. Here's why they resonate so much with audiences.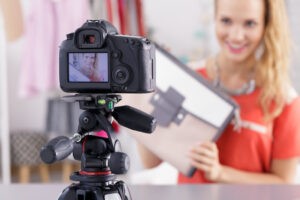 Why Do Audiences Resonate with these Videos?
The main reason these marketing videos resonate so much with audiences is that they display high levels of vulnerability. This type of raw footage offers unprecedented levels of insight into a company, which helps consumers connect with a brand personally. Trust is built through sharing information, and behind-the-scenes videos are the corporate version of an exposé interview. 
If you're interested in learning more about the process of filming documentary-style marketing videos or want to engage in the process of filming promotional content, reach out to McLean Corporate Video today. Our film and video experts can turn your promotional dream into a reality!